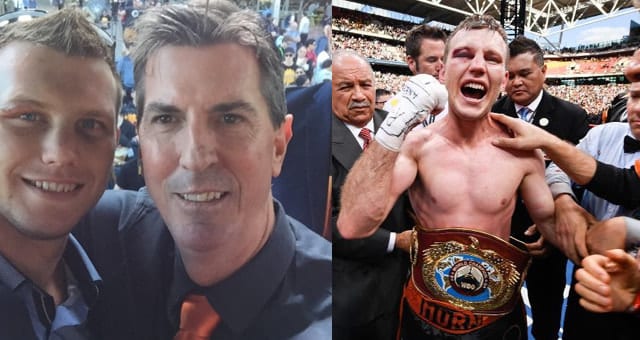 Managing Director Shares The Spotlight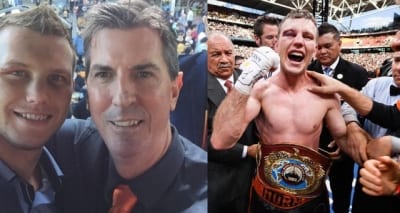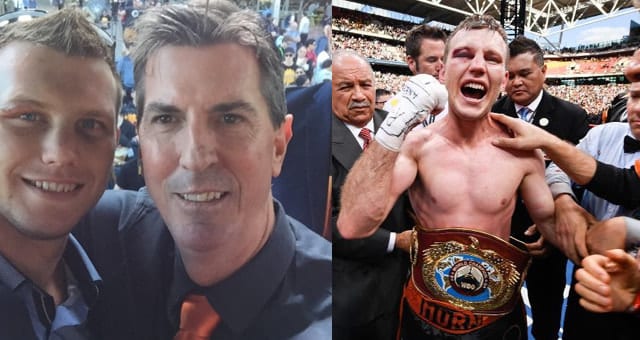 Murray Bros Managing Director, Stephen Edwards, recently put his foot in the ring, acting as 'cut-man' for new WBO Welterweight World Champion, Jeff "The Hornet" Horn.
Stephen and Jeff became friends after Stephen joined Team Hornet over four years ago. Stephen has been in the…
corner for Jeff's last 9 fights and was honoured to be there again in Jeff's corner for the fight of his career against 11 time world champion, Manny Pacquiao.
Most people who don't follow boxing had never heard of Jeff Horn prior to the pre-match build up and those who do meet Jeff, a primary school teacher, can't believe he is a boxer.
"Jeff is one of the most genuine, caring, humble people I've ever met and when others meet him, they can't imagine him in a boxing ring. He has a very competitive nature and that, along with his belief in himself, is what got him through the fight with Manny," Stephen said.
Stephen reported that he was both nervous and excited for his close friend before the match and that being there, in the middle of Suncorp Stadium and 50,000 spectators, was an "electric" feeling.
During the fight, Stephen's role was to assist Jeff's trainer, Glenn Rushton, to treat any lacerations and nose bleeds in between each round. Stephen also has to ice the back of Jeff's neck, apply Vaseline to Jeff's face and give him water. In a fight of this standard, the Corner was kept very busy from the opening bell to the full 12 rounds.
The jubilation of Jeff, Stephen and the rest of his team was written all over their faces when Jeff was announced the "new Welterweight Champion of the World" and Stephen said after the fight that he didn't think he would sleep for days.
In reality, only four days after Jeff's fight, Stephen flew to Russia to again act as 'cut-man' for another Australian boxer, Mark Flanagan, who was fighting for the World Cruiserweight title. Unfortunately Mark lost that World Title fight on points.
It seems that with a rematch between Horn and Pacquiao now confirmed for later this year, it won't be too long before our Managing Director is back in the ring.
https://murraybros.com.au/wp-content/uploads/jeff-horn-victory_orig.jpg
340
640
Grant O'Neill
https://murraybros.com.au/wp-content/uploads/murraybros-logo-header.jpg
Grant O'Neill
2017-08-17 16:12:37
2019-08-16 12:38:51
Managing Director Shares The Spotlight